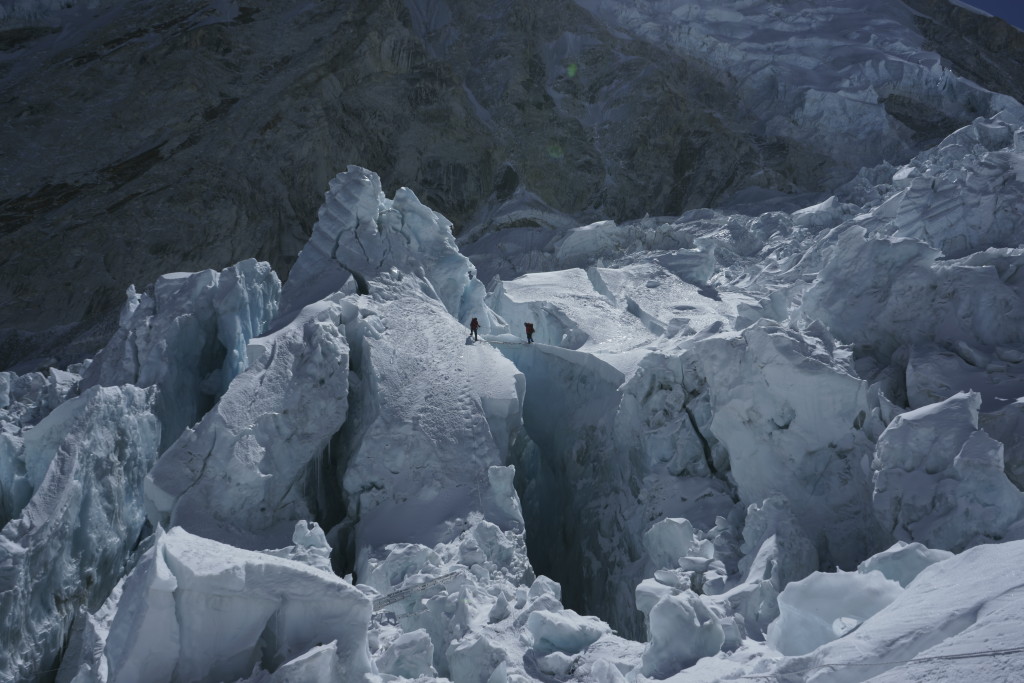 Questions you should consider asking before you join an expedition on Mount Everest
~~~~~~~~~~~~~~~~~~~~~~~~~~~~
Elsewhere I have covered the suggested skills you should be equipped with, the reasons why people fail on Everest and what attributes you should have … but this article is about what you need to consider asking the company you are thinking of going with.
The difficulty with asking questions, of course, is that unless you have some knowledge or frame of reference then you won't know whether the answers are legitimate or not. If you are unsure, or the answers you receive are somewhat vague, then seek clarification and probe further. Your life may well depend on it.
Remember … there is a LOT of money about to change hands and some companies will try and gloss over failure rates, or they may try and skew their success rates, just to secure your booking. Of course they are going to say they are great and of course they are going to say you have exactly the right sort of experience to be on their team!
First off you need to through their website with a fine toothed comb and, in particular, understand what is and what isn't included – otherwise you may be faced with unexpected costs mid trip. For instance some include the teahouse costs for the trek in and some don't; some packages include the summit bonus and with others you will pay this as an extra(†); some charge a little bit extra for 'Max Os' and other charge many $$$s; some provide high altitude porterage for some of your gear and with others this is an added extra.
Up until recently one company listed, as an inclusion, 'oxygen is available'. When clients asked where their allocation was they were told it was an additional US$5,500! It wasn't included … it was available (they have since changed their policy).
So, in no particular order, here's a selection of questions you might want to consider asking before signing the dotted line …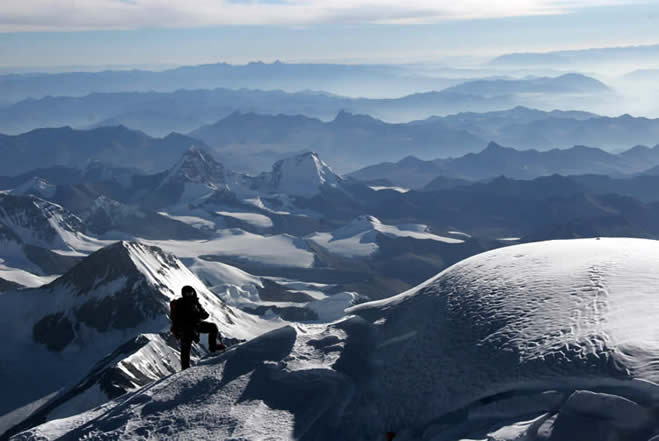 1. Who's the expedition organiser / company? How many years have they been operating on Everest?
2. If you are going with a Western leader who are they using for their Base Camp services? Have they worked together before?
3. If you are going with a company is there a Western guide / leader? Have they been to Everest before and if so how many times?
4. Do you make your own way to Everest Base Camp or is there a fixed itinerary?
5. If the trek to EBC is included then what is the schedule? (I'd generally suggest 8 to 9 days as an absolute minimum but a longer itinerary will probably get you there better acclimatised).
6. Is there an acclimatisation peak included in the trip? (e.g. Pokalde / Lobuche East / Island Peak)
7. If so what is the anticipated itinerary for this? (Again you need to avoid being forced too high too quickly)
8. How big do they envisage the team will be? Irrespective of the ratios, what is the maximum number of clients? (this avoids the 'strictly 1:1 ratio' being a smoke screen to avoid telling you that there are 73 in the group).
9. What's the experience of the fellow team members?
10. What's the envisaged schedule on the big hill (in particular how many rotations through the Khumbu Icefall if on the S side)?
11. What food is provided on the hill? Do I cook for myself at all?
12. What are the arrangements at ABC (N side) / Camp 2 (S side) re cooking / feeding / mess tent / heater / staff / medical supplies?
13. How many Climbing Sherpas are there in the team?
14. Do the Climbing Sherpas speak English (or French, German, Korean etc depending on your language)?
15. In particular what is the client to Climbing Sherpa ratio for summit night?
16. Have the Sherpas worked on Everest before and if so how high and how many times? (Remember that just because a 'Sherpa' has summited Everest before it doesn't necessarily make then a good Everest Sherpa).
17. How many Western Guides are there in the team?
18. Have the guides worked on Everest before and if so how high and how many times?
19. Who's providing oxygen? and
20. How many bottles are allocated per person? and
21. How many bottles are allocated per Sherpa? and
22. How much spare oxygen do the team have on the hill?
23. Have the regulators been serviced recently? and
24. Is a spare mask and regulator carried on summit night?
25. Is there a trip doctor climbing with the team? and
26. If not then what is the protocol if anyone gets ill on the hill?
27. Do the team carry high altitude med packs? and
28. Is this one per person or a group kit? and
29. If a group kit where will it be on summit night? and
30. Do the Sherpas know how to give injections?
31. Is there a Base Camp manager who will be available by radio 24hrs for the summit phase?
32. What weather forecasting do they use? and
33. How often do they get an update?
and lastly …
34. Over the last 10 years what percentage of the team have made it to the summit? Not the percentage of people who set off from top camp … but the percentage of the whole team who arrived at EBC? (This avoids the '100% of people who summited summited' scenario)
35. If people didn't summit then why not? How high did they get?
36. Have they had any Sherpa or client fatalities? and
37. If so what happened? (this is an area where they may well gloss over the facts. Don't accept that the client 'had a stroke' if they actually died because of lack of oxygen on a 23 hour summit night. If necessary dig a little further).
~~~~~~~~~~~~~~~~~~~~~~~~~~~~
The other thing I would suggest you do is reach out to other people who have been on Everest who didn't summit and ask them a) which team were they with b) if they would go with them again c) if not, why not and d) if they had the opportunity to go back what would they do differently?
There's (sometimes) little point asking people who summited about these aspects because they may not realise how close they were to failure and they will potentially give you a false positive. Having said that, they may well advise that you categorically avoid the company they went with (even though they summited) or they may be very vocal about their recommendation that you mustn't consider anyone else.
~~~~~~~~~~~~~~~~~~~~~~~~~~~~
In any event just remember that this is 'buyer beware' territory and that there's no such thing as a cheap suit (as they say in Yorkshire). Try and compare like for like and don't compromise on your safety for the sake of $$$s.
And … Good Luck.
You might just need it.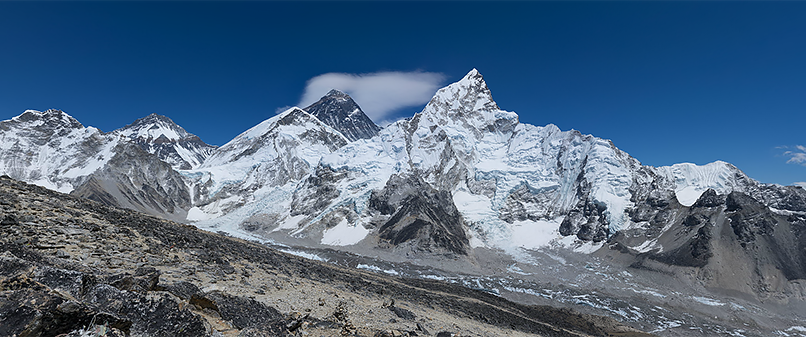 (†) If the bonus is included in the cost of the trip it is worth asking what amount is allocated to ensure that this is a fair bonus. As a rule of thumb a Sherpa Summit Bonus is generally around US$750 to US$1,500 depending on which company you go with. I would also seek clarification about what happens if you don't summit – does the allocated bonus get swallowed up into the company coffers or is it still allocated to the staff?